$

13.99
Exfoliating Lemon Lavender Hand & Body Scrub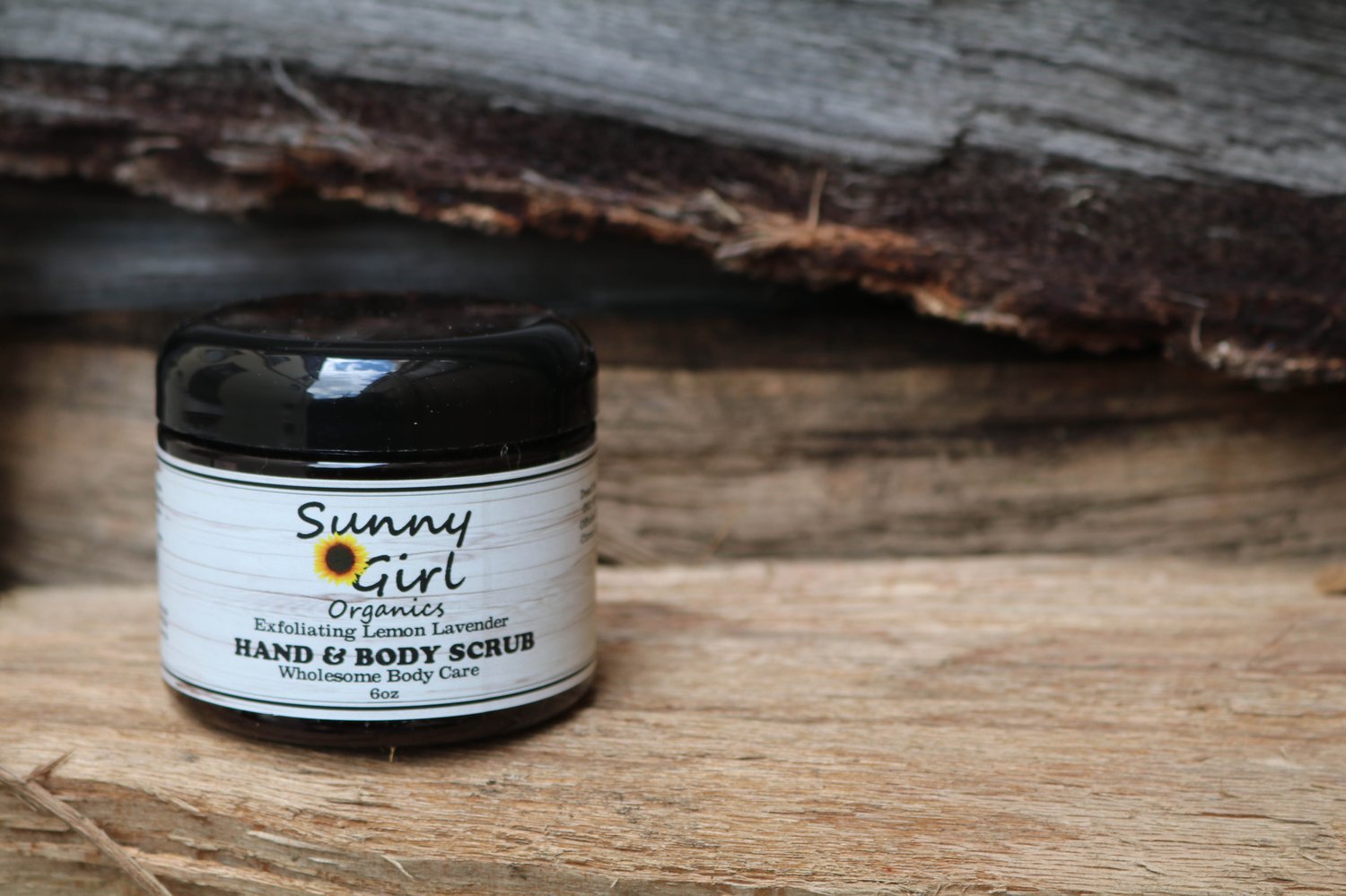 This body scrub is designed to make your skin glow no matter how dry or damaged it may be. It smoothes away dead skin and reveals a fresh layer of skin cells beneath. It renews, brightens, heals, and brings your youthful skin back to life again!
Your skin will feel as smooth as a baby's bottom! Yup, we said it!
SunnyGirl Organics offers pure and simple organic bath and body care products. There's no need to brag, the proof is in the ingredients!
Ingredients:
Dead Sea Salt, Cannabis Sativa, Olea Europaea (Organic Olive Oil), Glycerin, Honey (Organic), Lavendula Officinalis (Organic Lavender Essential Oil), Citrus Limon (Organic Lemon Essential Oil)
6oz