$

24.99
Hydration Therapy Face Butter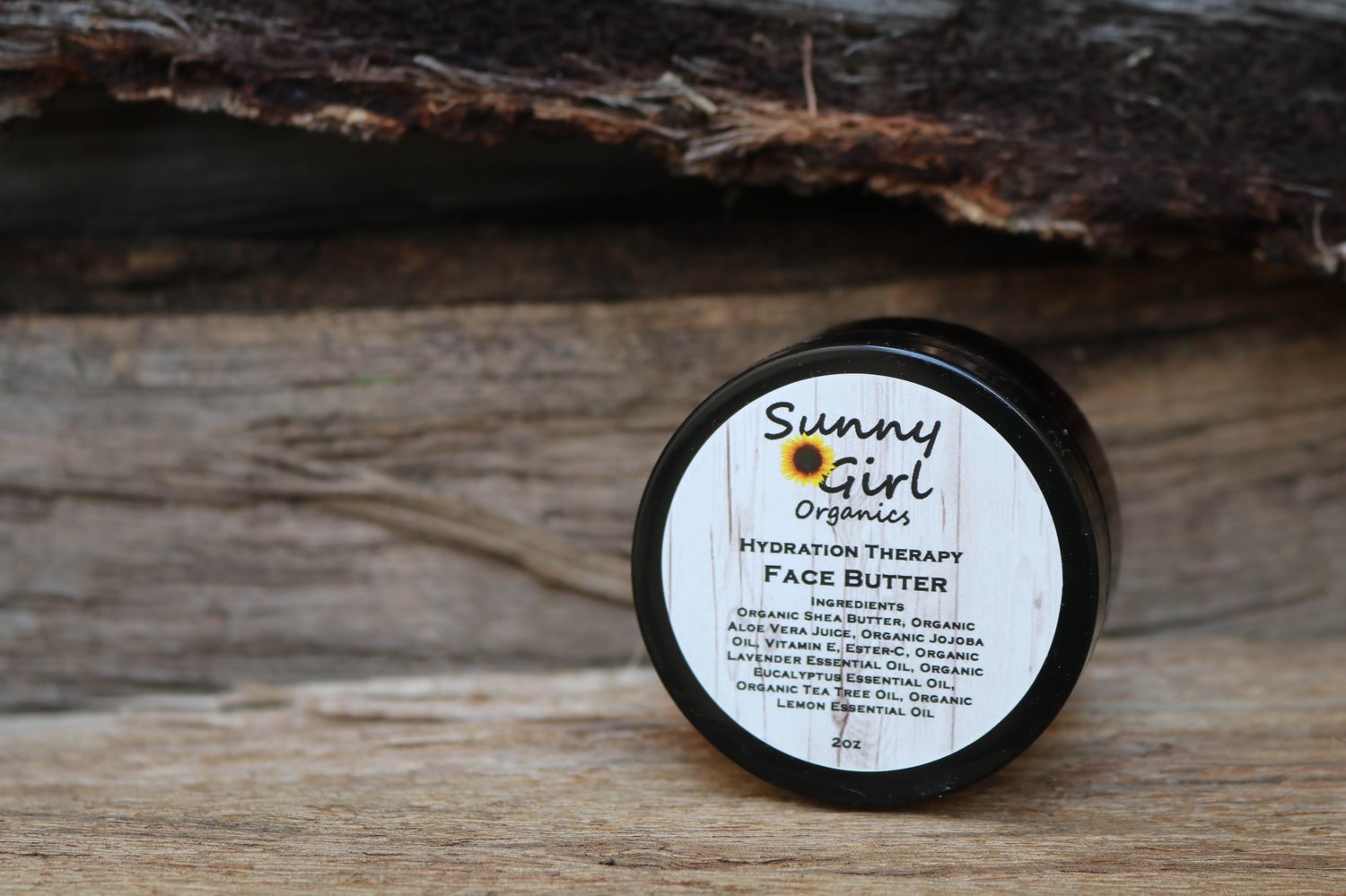 The antioxidants present in Jojoba Oil soothe fine lines, wrinkles, and naturally slow down other signs of aging. Combined with the skin brightening effects of Vitamin C, this face butter will keep your skin hydrated and glowing.
Your face will thank you for looking 10 years younger and getting hit on by your co-workers!!
SunnyGirl Organics offers pure and simple organic bath and care products. There's no need to brag, the proof is in the ingredients!
Ingredients:
Oragnic Shea Butter, Organic Aloe Vera Juice, Organic Jojoba Oil, Vitamin E, Ester-C, Organic Lavender Essential Oil, Organic Eucalyptus Essential Oil, Organic Tea Tree Oil, Organic Lemon Essential Oil
2oz