$

2.99
Organic Sweet Orange Lip Balm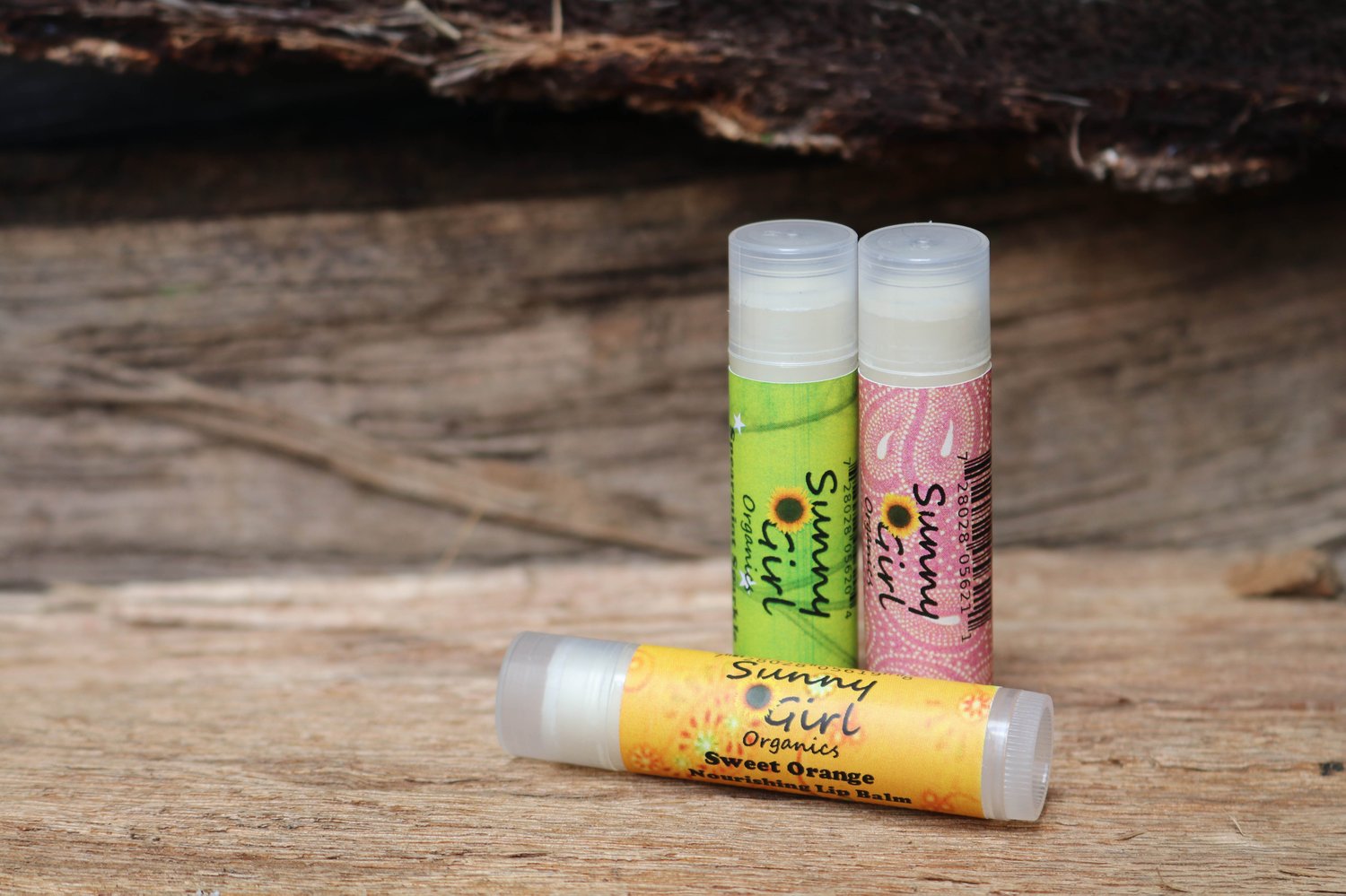 Our organic lip balm will provide your lips with true moisture and lasting effects. It's made with 100% organic beeswax and blended with other organic oils to keep your lips smooth and silky.
Go on, kiss away!
SunnyGirl Organics offers pure and simple organic bath and body care products. There's no need to brag, the proof is in the ingredients!
Ingredients
Organic Beeswax, Organic Coconut Oil, Organic Sunflower Oil, Organic Olive Oil, Organic Honey, Organic Sweet Orange Essential Oil.
.15oz